As the wearbales market continues to gather pace – following Apple's launch of their iWatch – Jawbone have moved to offer contactless payments through their Jawbone UP4 fitness band. The UP4 is the latest entrants into a market filled with next-generation fitness trackers – many of which expand noticeably beyond their original remit.  With the emergence of 'the internet of things' these bands now incorporate a lot more functionality, much of which we're coming to expect all of our connected devices to cover. In short, the fitness band is growing beyond a simple piece of technology into a sophisticated connected device.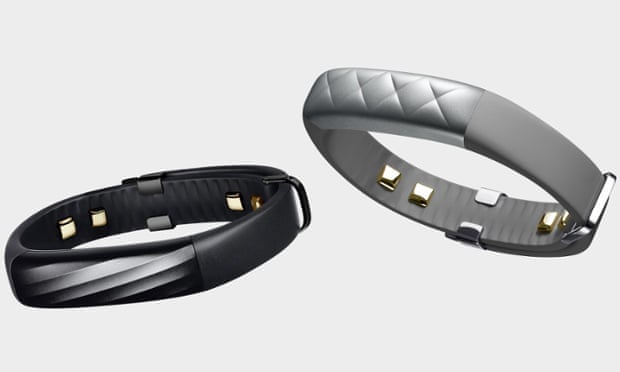 Fitness bands started out as very simple devices. Essentially, in many ways, they were little more than old-school pedometers with some fancy (or not) new styling. Now with the competitive landscape as it is, and with the emergence of smart watches – which fight with fitness bands for your wrist space – it's becoming increasingly evident that the fitness band has to add some strings to its bow. Hence the emergence of a secondary function behind tracking your activity.
The new UP4 is essentially a new versioning of the market leaders long-awaited UP3. This band includes an NFC (near field communication) chip which opens up the capability for the device to be used in order to purchase goods in shops. NFC, you may recall, originally threatened to become the next big thing in the smart phone market. It was rumoured as long ago as the iPhone 4 that NFC was going to revolutionise the phone market. Clearly, this has failed to come into fruition, and therefore it will be interesting to see if the fitness band can succeed where smartphones failed. I remain sceptical on this front. However, before we condem the tech, lets read on.
The contactless payment functionality offered in the UP4 is the result of a partnership between Jawbone and American Express. Therefore one striking issue emerges immediately – this will currently only work if you have an AMEX card. You're also limited to using this in the United States only at the moment too, but that's not to say it will not scale.
One area of promise for the fitness band – compared to the smart phone market – is the longevity of the charge cycle on fitness bands. The UP4 will last a full seven days between charges, which stands in stark contrast to the average smart phone, many of which struggle to see out a day between charges.
I would also suggest that the fitness band is less likely to get lost, broken or stolen compared to a smart phone. We've all had our mishaps with our phones; a smashed screen, or suffered a loss or theft. As a device that we overtly carry on our person, the smart phone easily catches the eye of societies more dubious characters. In contrast, the fitness band is securely strapped to our wrist all day. We don;t leave it on the table in the pub. We don;t risk it slipping out of our pocket or being grabbed out of our bag. Therefore, having it physically connected to the body may help people feel more secure in connecting up their payment details to a band.